Electromagnetic Stirrer
Improve Level of Stirring with Electromagnetic Stirrer
Electromagnetic Stirrer is a great source to apply electromagnetic force for strengthening movement of molten steel. We are leading electromagnetic stirrer service provider in the field to provide steel spares and industrial solution. We provide dedicated electromagnetic solution for industrial and steep spare solution. You can find out different items with us at a flexible price only. When it comes to buying any items, it is necessary to check quality and make right decision to buy them. We develop wonderful things that withstand high corrosion, wear resistant and others. You can avail of industrial optimized solution that good for production and functionality. We make everything as per latest technology requirements. Electromagnetic stirrer is used for casting process to enhance quality of product.
Improve production:
Customers get great benefits from buying an electromagnetic stirrer with us and gain good result for steel production. It is ideal for metallurgical effects and casting strand. On the other hand, it is combined with surface and sub surface quality. This one fulfills different purpose of industry like.
It is good for production rejection minimization.
It is an ideal solution to improve production in the industry
It is excellent for upgrading new steel production.
You can enhance cast product in the industry with better solution.
You can make sure structure improvement in the product.
You can receive a good outcome of implementing electromagnetic stirrer (EMS). It is better for ensuring good process condition. So, you can access our items that good for steel production steels. We have the experienced and skilled expert to make effective electromagnetic stirrers for good production in industry.
The essence of Electromagnetic stirring (EMS) is to strengthen the movement of molten steel by the electromagnetic force
induced in the liquid phase of the casting slab. Specifically, the alternating magnetic field excited by the agitator penetrates
into the molten steel of the slab, and induces a current therein, and the induced current interacts with the local magnetic
field to generate an electromagnetic force, and the electromagnetic force is a volume force acting on the molten steel
volume element. In order to promote the movement of molten steel.
According to the different installation positions of the electromagnetic stirrer in the metallurgical length of the casting
machine, there are roughly the following modes:
♦ M-EMS(Mould Electromagnetic Stirrers)
♦ S-EMS(Strand Electromagnetic Stirrers)

♦ F-EMS(Final Electromagnetic Stirrers)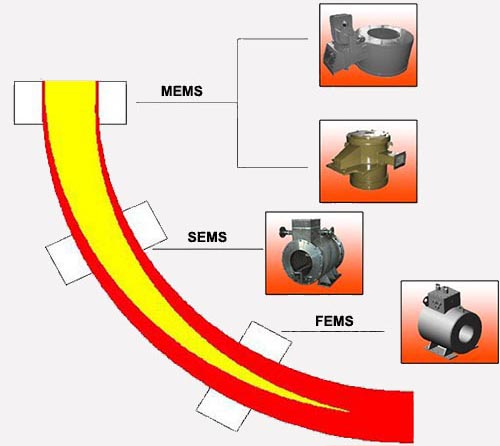 NAME
METALLURGICAL EFFECT
STEEL GRADES
MEMS

Increase equiaxed zone

Reduce air holes, pinholes and inclusion in the surface and subsurface

Equalize Billet Crust

Reduce central porosity a little

Reduce central segregation a little

Low Alloy Steel

Spring Steel

Cold Rolling Steel

Medium & high carbide Steel

SEMS

Increase equiaxed zone

Improve Central Segregation

Reduce Inner Cracks

Reduce central porosity and shringkage

Stainless Steel

Tool Steel

FEMS

Make equiaxed zone fine

Reduce central segregation

Reduce central porosity and shringkage

Spring Steel

Bearing Steel

Special High Carbon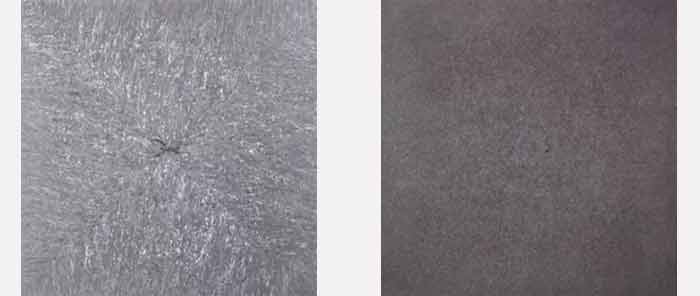 Without EMS(Carbon Steel) With EMS(Carbon Steel)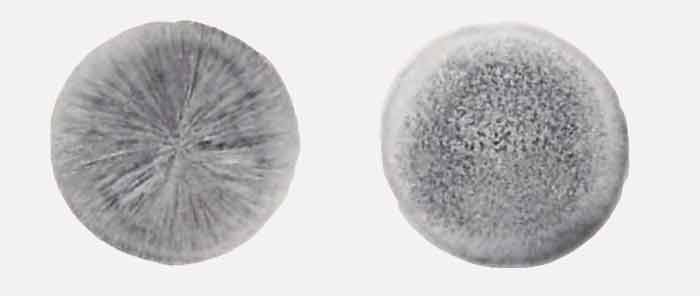 Without EMS(Stainless Steel) With EMS (Stainless Steel)